The 2017 Nissan Murano vs. the Competition
January 29 2017,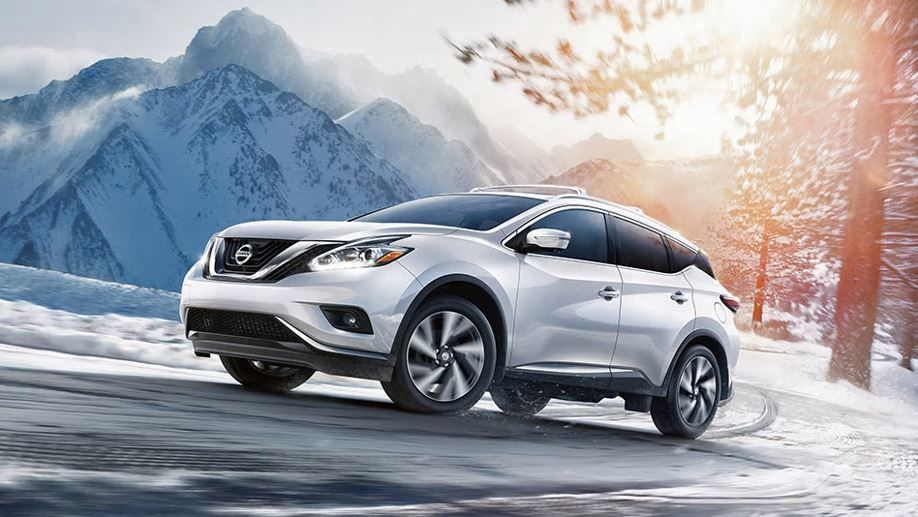 Copyright: Canadian Auto Press Inc.
Mid-size SUVs have become the bread and butter staple of most manufacturers' lineups, and therefore the Murano plays an important role for Nissan.
To this end, the sporty five-seat Murano combines with the larger seven-passenger Pathfinder for a comprehensive mid-size crossover SUV lineup. Nissan's Murano has always been a sleek, stylish, near-premium crossover SUV that appeals strongly to sophisticated urbanites.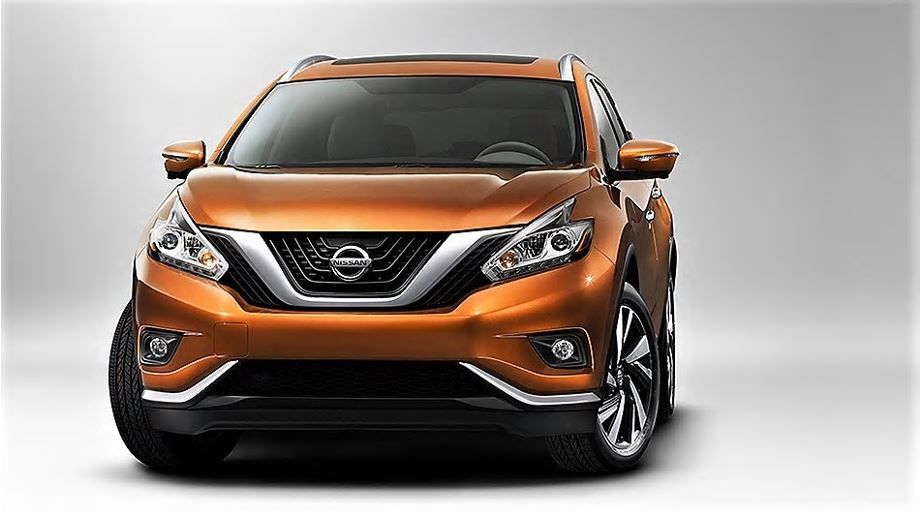 To help you figure out how the Murano compares against others in its busy market segment, including the Pathfinder, we decided to organize a simple, straightforward, point-form list of key standard features and specifications from the base trim levels of some top-selling models in the class, such as the Hyundai Santa Fe Sport, Ford Edge, GMC Acadia, Toyota Highlander, and Mazda CX-9, thus leaving it up to you to choose the mid-size SUV that best fits for your family's needs: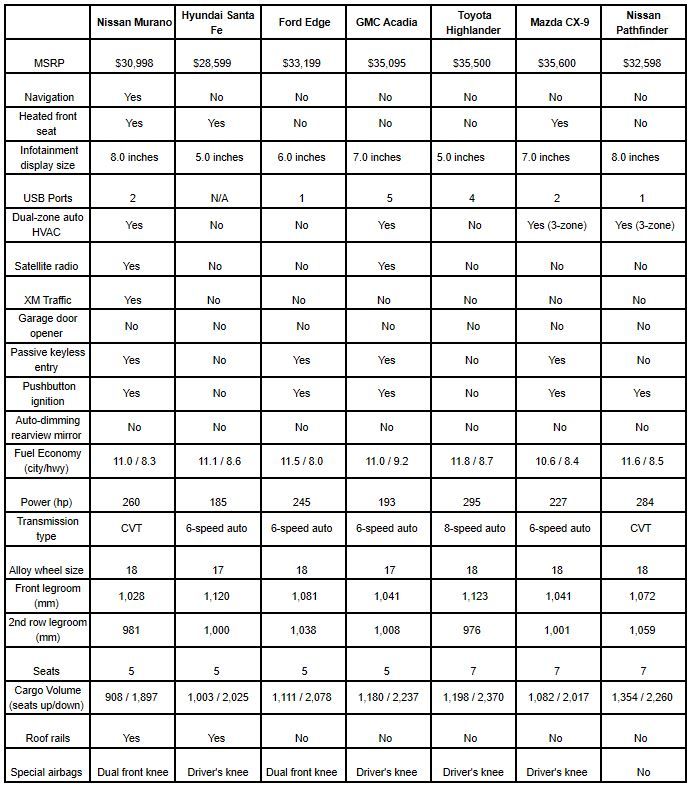 Value for money is one of the standout Murano strengths, thanks to the second-lowest price point yet more high-end standard features than its closest rivals. What's more, the Murano offers one of the highest output engines in the class, yet provides some of the best fuel economy, which results in another win-win combination. Yes, it's slightly smaller than some of its competitors, but that only adds to the Murano's sporty nature, and besides the equally impressive Pathfinder is available for those who require more room. Nissan's mid-size SUV lineup is clearly a best of both worlds' scenario, and the Murano should be at the top of your shortlist.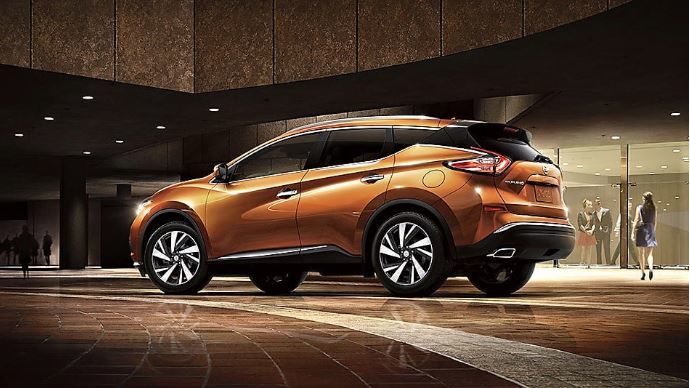 There's a lot more to the stylish 2017 Murano than we've shown you here, so make sure to contact North Vancouver Nissan at 888-450-6443 or drop by the showroom at 819 Automall Drive, North Vancouver to find out more.