Stylish New 2018 Leaf Combines a Lot More Range with Accessible Pricing
September 07 2017, Trevor Hofmann - Canadian Auto Press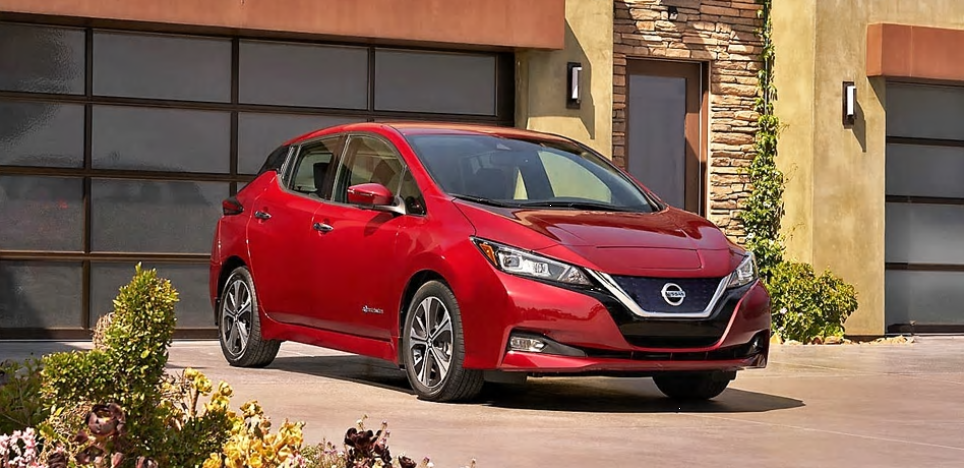 Redesigned 2018 Leaf Gets Sporty New Design
With nearly 300,000 units delivered worldwide, Nissan's Leaf is by far the bestselling electric car ever produced. The Leaf can also claim first true mass production status as part of its legacy, and therefore enjoys a multitude of Leaf loyalists to draw upon when the completely redesigned 2018 model launches worldwide next year.

The 2018 Nissan Leaf says goodbye to the original car's funky styling and instead adopts a more mainstream approach that should appeal to an even larger portion of the market. Most should like the new model's sporty hatchback lines, with highlights being a frontal design incorporating Nissan's now trademark V-motion grille, and a floating rear D-pillar inspired by the brand's Maxima flagship and Murano mid-size SUV. Where the outgoing Leaf was upright, roundish and somewhat unusual in shape, the new model appears long, low, lean and much more in keeping with Nissan's overall brand identity. The new car's profile is not only aesthetically appealing, but no doubt its 0.28-coefficient of drag gave Nissan's aerodynamicists reason to smile too.

The original Leaf made news for its 160-kilometre range when introduced in 2010. This was extended to 172 kilometres from a single charge through upgrades, but even that number pales in comparison to the new 2018 Leaf's EPA estimated EV range. When the new model arrives it will be capable of 241 kilometers on a single charge, while its $35,998 MSRP will make it thousands more affordable than competitors with similar range.

Still Roomy and Practical yet Much More Capable
The Leaf also provides more useable passenger and cargo space than key rivals, the former remaining "essentially unchanged" and therefore comfortable for "five people", stated Nissan in a press release, and the latter measuring 668 litres.
Also accommodating, the 2018 Leaf will house a new 40-kWh lithium-ion (Li-ion) battery, which is a gain of 10 kWh over the outgoing version, but thanks to 67-percent greater density it occupies the same physical space within a vehicle that's about the same size as the outgoing model. Also notable, despite benefiting from 25 percent more capacity the battery only takes 10 minutes longer to replenish from "alert" mode to 80-percent when hooked up to a quick charger, the total process now requiring 40 minutes. Those charging from home or another conventional 120-volt socket will need 16 hours to replenish from totally empty to completely full, whereas a 240-volt Level2 charger requires eight hours. Of note, Nissan Canada will provide a Level 1/Level 2 (120v/240v) charging cable as standard equipment.
Motive power comes from a new 110-kW AC synchronous motor making 147 horsepower from 3,283 to 9,795 rpm and 236 lb-ft of torque from zero to 3,283 rpm. That's a gain of 107 horsepower and 187 lb-ft of torque over the old motor, by the way, so the new Leaf should scoot along quickly.


New Technologies Set the Leaf Apart
An interesting new technology is the Leaf's standard "e-Pedal" that provides both traditional acceleration and automatic braking. In other words, you'll be able to ease into the pedal to get going and then simply let go to slow down and eventually come to a stop, the system said to be good for 90-percent of driving requirements, with the traditional brakes only needed for the other 10 percent. That won't only reduce driver effort, but it should minimize brake wear as well. If you'd rather apply more personal control you can defeat the e-Pedal by pressing a button.

Nissan's ProPilot Assist single-lane driving assistance technology will make its North American debut in the new Leaf too, the system offering a higher level of semi-autonomous driving than previously available. Along with dynamic cruise control at speeds ranging from 29 and 100 km/h, ProPilot Assist will automatically steer and even centre the car within its lane, while it will also automatically brake all the way down to a full stop when prompted by forward traffic. Additionally, it holds the car in place without requiring the driver to press the brake pedal when stopped, and then restarts with the flow of traffic, as long as first prompted by the driver via a switch or lightly pressing the throttle. Nissan has purposely incorporated such driver involvement for safety's sake, but the technology for full autonomous driving is embedded within.
Additional advanced safety systems available with the new Leaf will include Automatic Emergency Braking, Blind Spot Warning, Rear Cross Traffic Alert, Lane Departure Warning, Intelligent Lane Intervention, and an Intelligent Around View Monitor with moving object detection.


Improved Levels of Refinement Join Plenty of Standard and Optional Features
Like most other Nissan products, the 2018 Leaf will be available in three trim levels including S, SV and SL, all of which are said to feature higher-grade cabins with better materials quality than the outgoing model. In the same aforementioned press release the brand promised its "signature vibrant blue stitching" for the seats, door trim, armrests and steering wheel, the latter wrapped in "genuine leather", plus more blue used for the illuminated ignition button and shift knob finisher, while matte chrome along with matte and glossy black surfacing treatments will be added elsewhere.


Instead of tradition analogue gauges the 2018 Leaf will get a 7.0-inch colour TFT primary cluster overtop the steering wheel, while Nissan will replace the outgoing model's 5.0-inch centre dash-mounted infotainment display with a bright, colourful, contrast-rich 7.0-inch touchscreen across the line. Apple CarPlay and Android Auto smartphone connectivity will be on the menu, albeit only when the system is upgraded to also include navigation.
The new 2018 Nissan Leaf went on sale in Japan on October 2, and is forecast to arrive in Europe and North American markets in early 2018. It will be sold into more than 60 global markets when fully available, which should bode well for maintaining its leading EV sales status for the foreseeable future.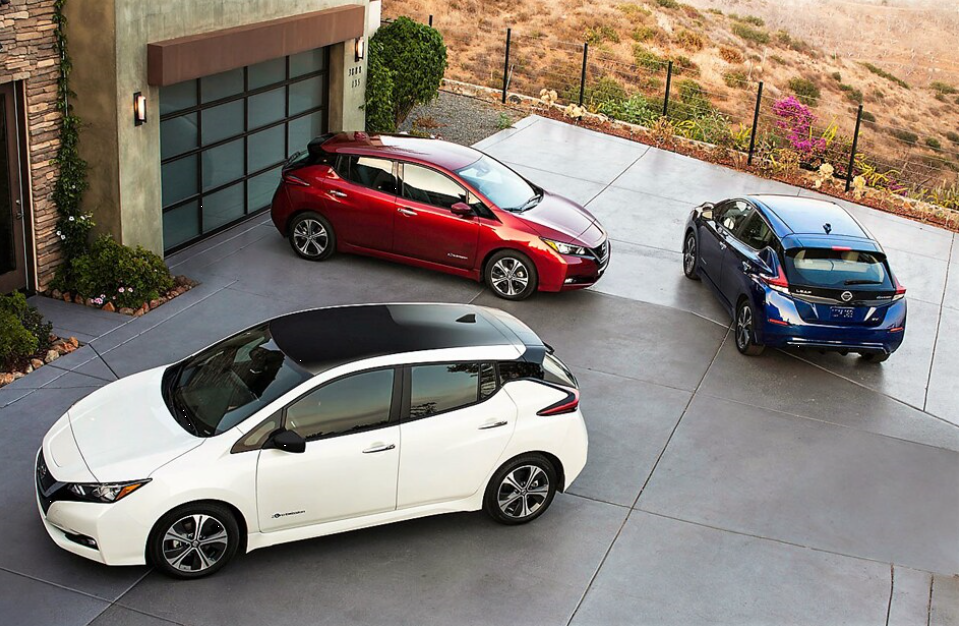 To learn more, contact us or drop by our showroom in Vancouver, where someone will be happy to answer all your questions.

Story credits: Trevor Hofmann, Canadian Auto Press
Photo credits: Nissan
Copyright: Canadian Auto Press Inc.